POINT PERON is a place of treasured memories for many West Australians and its UNDER THREAT.
---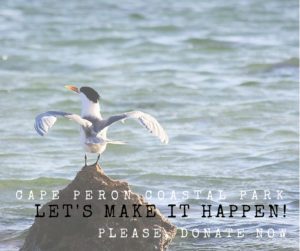 Watch this video: Hands off Point Peron by Samuel Young
The State Government's proposed private canal housing estate and inland marina development, so-called Mangles Bay Marina (MBM), on public land at Point Peron MUST be stopped.
The Environmental approval of the MBM is nothing short of reckless. It is not a Hillarys-type in-sea marina but a proposed inland marina/canal development in a regional park of natural coastal bush sustaining a unique, threatened and critically endangered ecology.
Canal estates of this type have been banned elsewhere because of their disastrous environmental, financial and social costs.
Despite expert scientists describing the Environmental Impact review as "inherently flawed" the State Government continues to ignore the many serious and detailed environmental concerns and is forging ahead with rezoning the land for urban development
The 1964 Point Peron Land Agreement stipulated that Point Peron's use is to be 'restricted to a reserve for public recreation and/or parklands and that the land must not be used 'for private industrial, commercial or residential development'
Our alternate community-based and initiated plan for Cape Peron Coastal Park is for a World class conservation and recreation park in keeping with the 1964 Point Peron Land Agreement which would be infinitely better for the economy, the environment and the health of our community
Your support will help us STOP the MBM development so we can save Point Peron and create our Coastal Park for the people of WA and Australia forever.
LOCAL ACTION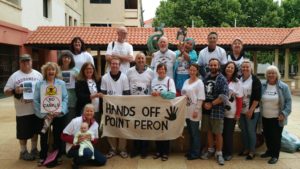 photo taken outside City of Rockingham Monthly Council meeting
At a local level we are continuing to lobbying City of Rockingham Councillors
We are doing this because for the proposed Point Peron Canal Estate to go ahead a NEW Local Structure Plan to permit canal estates and artificial waterway developments in the City of Rockingham City (COR) has to be prepared and APPROVED by COR Council and WAPC. Without local council and WAPC approval the developers can't build the proposed canal estate at Point Peron.
The developers have also asked COR (read ratepayers) to take on the Waterways Management. We know however based on expert advice that this would be an open ended financial disaster for City of Rockingham Ratepayers. Given COR main source of income is through council rates Ratepayers are at risk of having to fund the high-cost and high-maintenance canal/housing estate through their rates? See here
You can make your views about this known to Rockingham City Councilors by contacting them via the details here http://www.rockingham.wa.gov.au/Council/Our-Mayor-and-Councillors      
HAVE YOU SEEN OUR ALTERNATE VISION FOR A WORLD CLASS COASTAL PARK INSTEAD OF CANALS ON CAPE PERON?  
You can see our community-based vision for the Cape Peron Coastal Park here
---
For more information on the proposed development, please follow this link
http://www.manglesbaymarina.com.au/public-environmental-review
---
HOW YOU CAN HELP?  HAVE YOUR VOICE HEARD!
DONATIONS NEEDED
We are a local 'not for profit' and ordinary Mums and Dads type organisation. Funds are desperately needed to help with printing and advertising costs and potential legal costs as the campaign heats up. Please considering donating what you can afford – Even just a small amount would be put to very efficient use. Thanks in anticipation.
To donate, please note your name as a reference and payment can be made in to the following bank account
Account Name: Hands Off Point Peron Inc
BSB 633-000
ACC: 14274 4192
---
How you can help:
LETTERBOXING
PRINT OUR FLYER
SIGN OUR PETITION
WRITE LETTERS TO LOCAL MPs

The petition is now closed
Thank you to the many people who supported us in this petition.

 ATTEND EVENTS  & RALLY'S
 JOIN US ON FACEBOOK
 JOIN OUR EMAIL LIST
 WRITE LETTERS TO THE EDITOR